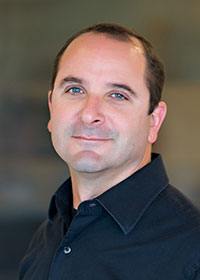 Dr. Mark D. Berard, DDS, PC
Dr. Mark D. Berard is your caring and experienced dentist in Holland, Michigan, and surrounding areas. Since 2007, Dr. Berard and his team have been combining tried and true traditional procedures with proven advanced dental treatments, providing positive experience at the dentist's office while helping their patients achieve beautiful smiles.
Dr. Berard completed his undergraduate studies at the University of Idaho in 1993, and pursued a Masters Degree in Physiology from Eastern Michigan University. He worked at the University of Michigan and in Kalamazoo at Upjohn Pharmaceutical prior to attending the University of Detroit Mercy Dental School, where he graduated first in his class in 2005. Dr. Berard is an active member of the Holland-Zeeland Dental Society, American Dental Association®, Michigan Dental Association, Chicago Dental Society and the International Implant Association, and he has completed 100 hours of continuing education in the surgical placement of implants.
Dr. Berard and his family moved to Holland in 2007, and took over as owners of their own practice in 2010. When not working together at their practice, Dr. Berard and his wife, Angela, enjoy camping and fishing with their two children, Lily and Riley.
---
Meet Our Team
Our friendly team at the practice of Mark D. Berard, DDS is ready to help you achieve a more beautiful smile! We work hard to provide quality care that exceeds your expectations, and always put your needs first. Call us today to schedule your appointment with our dentist in Holland, Michigan! We look forward to meeting you soon!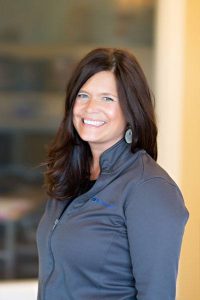 Angela – Business Manager and Office Coach
Angela has worked in the dental industry since, 1999, and began working for Dr. Berard in 2011. She is a graduate of GRCC,  with her Associates in Liberal Arts.  Her experience and cross-training allow her to work both chairside and in the front office helping to answer patients' questions regarding treatment, insurance, and copays. Angela enjoys being a wife and a mother. In her spare time, she likes reading, camping, hiking, and any outdoor activity.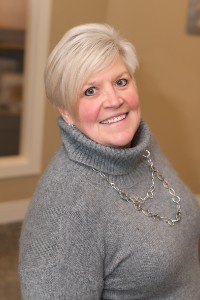 Karen – Financial Coordinator and Scheduling
Karen has been with us since Dr. Mark Berard began practicing in Holland, Michigan. Her previous experience as a dental assistant gives her knowledge for discussion of treatments with our patients. She enjoys being part of a caring team that provides excellent dental care, and provides our patients with information on the standard of dental care we offer at our office. Karen is married, and has 1 married daughter. She enjoys spending time with her family and friends, reading, and knitting.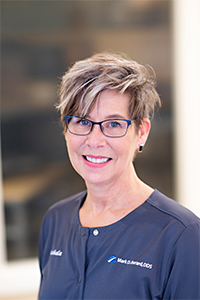 Michele B. – Registered Dental Hygienist
Michele has been with us since Dr. Mark Berard began his practice in Holland, Michigan. She graduated from Kellogg Community College in 1984, and has been working to provide the best care for her patients ever since. She enjoys that we are a team that values quality care, and enjoys that we work as a team. Michele is CPR, nitrous, and local anesthetic certified. Michele has 2 grown children and 1 precious granddaughter. She plays the saxophone in several different bands, and loves to hike and travel.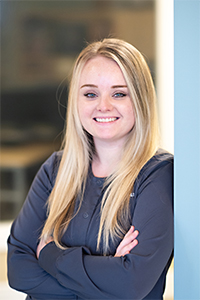 Chelsey – Registered Dental Hygienist
Chelsey has been with our office since April 2017. She earned her associate degree at Grand Rapids Community College in 2016 along with certification in first aid/CPR, nitrous oxide sedation, and local anesthesia. She is very centered on patient care and works to do what is best for their oral needs. It is important to her that her patients feel comfortable and enjoy their visits as much as possible. She appreciates working in an office with genuine and caring individuals. She looks forward to developing relationships with her patients in the years ahead.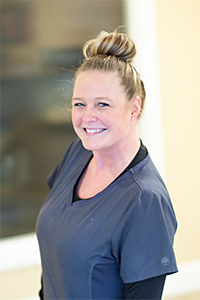 Lisa – Certified Dental Assistant
Lisa has been in the dental field since 2004 and joined our team in 2018 as a certified dental assistant. Cross training to work front desk or back of the house makes Lisa a fantastic asset to this team. Lisa does an amazing job talking to patients regarding treatment, answering any questions and helping calm any fears. The go-getter attitude Lisa brings everyday makes her invaluable! Outside of the office Lisa enjoys spending time with her husband, two children and friends.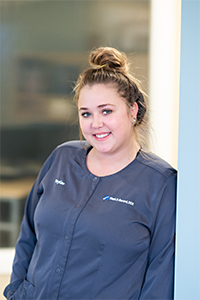 Taylor – Registered Dental Hygienist
Taylor has been working with Dr. Berard since May 2018. She graduated from Ferris State University in 2017 with an associate degree as a registered dental hygienist with certifications in nitrous oxide, local anesthesia, and first aid and CPR. Taylor is passionate about educating her patients on their oral health, incorporating modern techniques and a genuine compassion for her patients. Taylor's great appreciation for building strong rapport and trust with her patients make her a true superstar on our team. She enjoys outdoor adventuring and relaxing Netflix binges with her German Shepherd, Zena.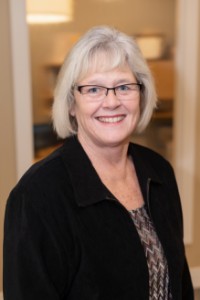 Kelly – Office Manager
Kelly started working for Dr. Berard June of 2022. She brings with her a wealth of administrative ideas from her Bachelor's degree in Business Management from Cornerstone University. Although she started as a sterilization tech, she quickly was offered a position as the Office Manager! Kelly excels in her role leading the team and loves building relationships with our patients. In her free time, Kelly likes to read, play with her dogs and spend time with her husband Mark and children Ben and Kirsten.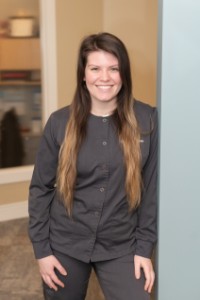 Mekaley – Dental Assistant
Mekaley has been working in the dental field since 2019. Being crossed trained to answer phones, schedule appointments and assist Dr. Berard make her a great team member! She focuses her attention to working directly with Dr. Berard as a full-time assistant now. Mekaley loves helping people feel proud of their smile! Outside of work she spends as much time as possible with her son and goes to Tennessee every chance she gets!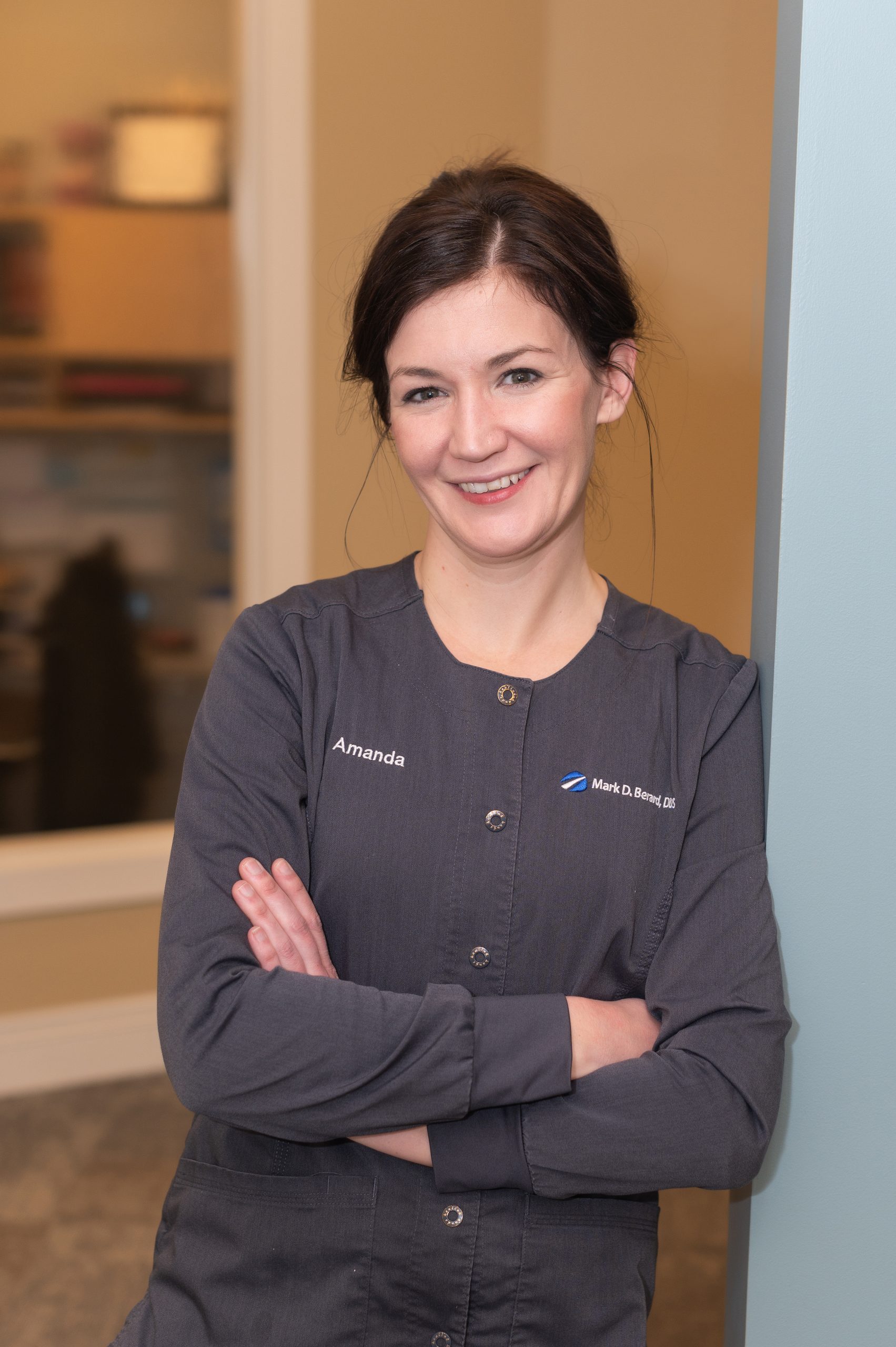 Amanda – RDH
Amanda graduated from GRCC with an Associate's Degree in 2021 and started with Dr. Berard shortly after. Amanda is CPR Certified along with her Certifications for Anesthesia and Nitrous Oxide. Although new to dental, Amanda has worked in the medical field for over a decade. Amanda loves getting to know our patients and is looking forward to growing with our office. Outside of work she enjoys spending time with her 3 sons and exploring the outdoors. When she gets alone time, she enjoys playing the piano.